Do you have a Jamestown community-related announcement to post? Please send to: erika.archer@jamestownco.org
---
January 25, 2017:
Jamestown Artist Contest: Design Our New Gateway Markers!
Calling all Jamestown creators:
As part of the CDBG-DR Traffic Calming project, the Town can have two gateway markers constructed and installed as part of the CDBG-DR CR 94 Paving Project. Gateway markers (also called gateway monuments) are roadside installments that serve a traffic calming function in two ways: by making drivers more aware that they are entering a populated area, and by giving drivers a visual sense that a road is narrower than it actually is.
We'd like Jamestown's markers to be designed by locals, so we're having a contest. Don't worry about being perfect or drawing to build something that will be 3 dimensional – the project design engineers will work with what they get and convert it into buildable plans. So anyone who has an idea can give this a shot, even if you don't think you're an artist – if you can convey your idea at all, we can work with that.
Submissions are due by noon on Friday, February 10. At that point, all submissions will be put on the Town website, as well as in the Town Hall, and the community will have till February 16 to vote on the favorites. Those selections will be sent to the engineers, and they will send back their renderings for approval or alterations prior to construction.
For more information, click here for parameters, examples, and other details.
*FYI – The Jamestown sign that used to be at Maloney's has not been forgotten! Although it may not go back in exactly the same place, as the old spot was not public property and it might not be allowed back there, it will be re-installed as close as possible to its old home, once CR 94 is complete.
---
January 20, 2016:
Free Home Preparedness Assessments and Rebates Available from Boulder County
Boulder County has launched a new Home Preparedness Assessment Pilot for single family and mobile home owners. This service offers FREE in-home consultations aimed at assisting residents to better prepare their homes against future natural disasters. A trained home resiliency specialist will identify actions and improvements that will make a home more resilient.
Rebates up to $500 and loans are also available to participants to help cover the cost of improvements such as sewer line inspections and lining, roof and gutter evaluation, sump pump repair or replacement, and more.
This program is first come, first served, with limited space of up to 100 participants throughout Boulder County. To qualify, homeowners must have been impacted by a flood event and have proper identification (i.e. state issued ID such as a driver's license). To learn more about this pilot or to apply, please visit http://www.resilienttogether.org/home-preparedness-program.
---
August 15, 2016:
From the Save Our Bears Group:
Bear Aware Training
The Merc
Tuesday, August 16th
7-9pm
Increase your mountain aptitude and learn about living with bears! Join neighbors and friends for a fast-track training on what we can do NOW to prevent a good bear from becoming a problem bear in our community.
Managing attractants
Bear-proofing your home
Deterring a habituated bear
Hazing
Interested in helping Save Our Bears? Help is needed constructing unwelcome mats and deterrent supplies, participating in bear hazing posse, and assisting with a number of activities aimed at improving how we live with bears.
***
ALSO:
Introducing the Jamestown Bear Tracker!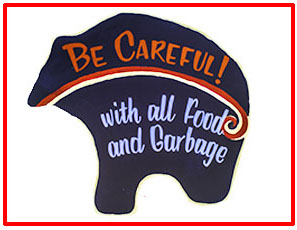 Bear Tracker is way for our community to contribute reliable information about bear activity patterns and the intensity of encounters in Jamestown. Residents have the option to anonymously provide data on bear sightings and activity, or report property damage. The form can also be used to request assistance from Save Our Bears volunteers to help bear-proof homes before or after an incident. A similar model is used in many communities with high seasonal bear activity.
Based on reports submitted by our community, a summary of local bear activity will be shared on sites like the QT. The goal is to increase awareness so that residents can be proactive, taking measures to avoid additional conflict. The summary will not share personal information.