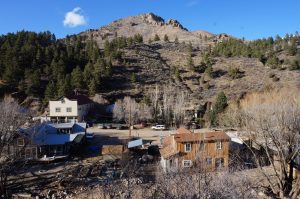 In order to rebuild responsibly after the 2013 Flood and to plan for future building, the community needed to understand the natural hazards associated with land use, as well as the housing needs of the community. To accomplish this, the Town received an $80K grant from CDBG-DR to conduct the Jamestown Hazard Identification Risk Assessment, Land Use and Housing Analysis in 2015.
The study builds upon the community's continued recovery efforts, including most recently, the Long Term Recovery Plan (LTRP), Jamestown's Nine Guiding Principles and recommendations by the resident-comprised Land Use and Housing Advisory Committee (LUHAC).
The outcomes of the study include:
Identification of the Town's greatest natural hazard risks and how they might influence future community planning
Identification of revisions to the existing Comprehensive Plan, land use regulations, and land use decision-making processes
Housing Summary and Questionnaire results (in which ~one-third of the Town participated)
Land use analysis
Future scenarios
Opportunities to improve the Town's resiliency, safety, and sustainability
The HIRA LUHA study was completed and accepted by the Town Board of Trustees in December 2015.
Important Resources for HIRA, Land Use and Housing Analysis Topics:
This project included CDBG-DR funds.  The Town would like to acknowledge the support of the Department of Local Affairs (DOLA) in this project.