From the Save Our Bears Group:
Bear Aware Training
The Merc
Tuesday, August 16th
7-9pm
Increase your mountain aptitude and learn about living with bears! Join neighbors and friends for a fast-track training on what we can do NOW to prevent a good bear from becoming a problem bear in our community.
Managing attractants
Bear-proofing your home
Deterring a habituated bear
Hazing
Interested in helping Save Our Bears? Help is needed constructing unwelcome mats and deterrent supplies, participating in bear hazing posse, and assisting with a number of activities aimed at improving how we live with bears.
***
ALSO:
Introducing the Jamestown Bear Tracker!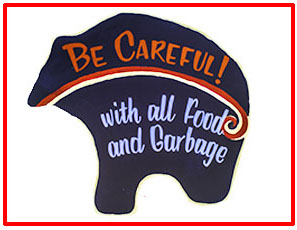 Bear Tracker is way for our community to contribute reliable information about bear activity patterns and the intensity of encounters in Jamestown. Residents have the option to anonymously provide data on bear sightings and activity, or report property damage. The form can also be used to request assistance from Save Our Bears volunteers to help bear-proof homes before or after an incident. A similar model is used in many communities with high seasonal bear activity.
Based on reports submitted by our community, a summary of local bear activity will be shared on sites like the QT. The goal is to increase awareness so that residents can be proactive, taking measures to avoid additional conflict. The summary will not share personal information.